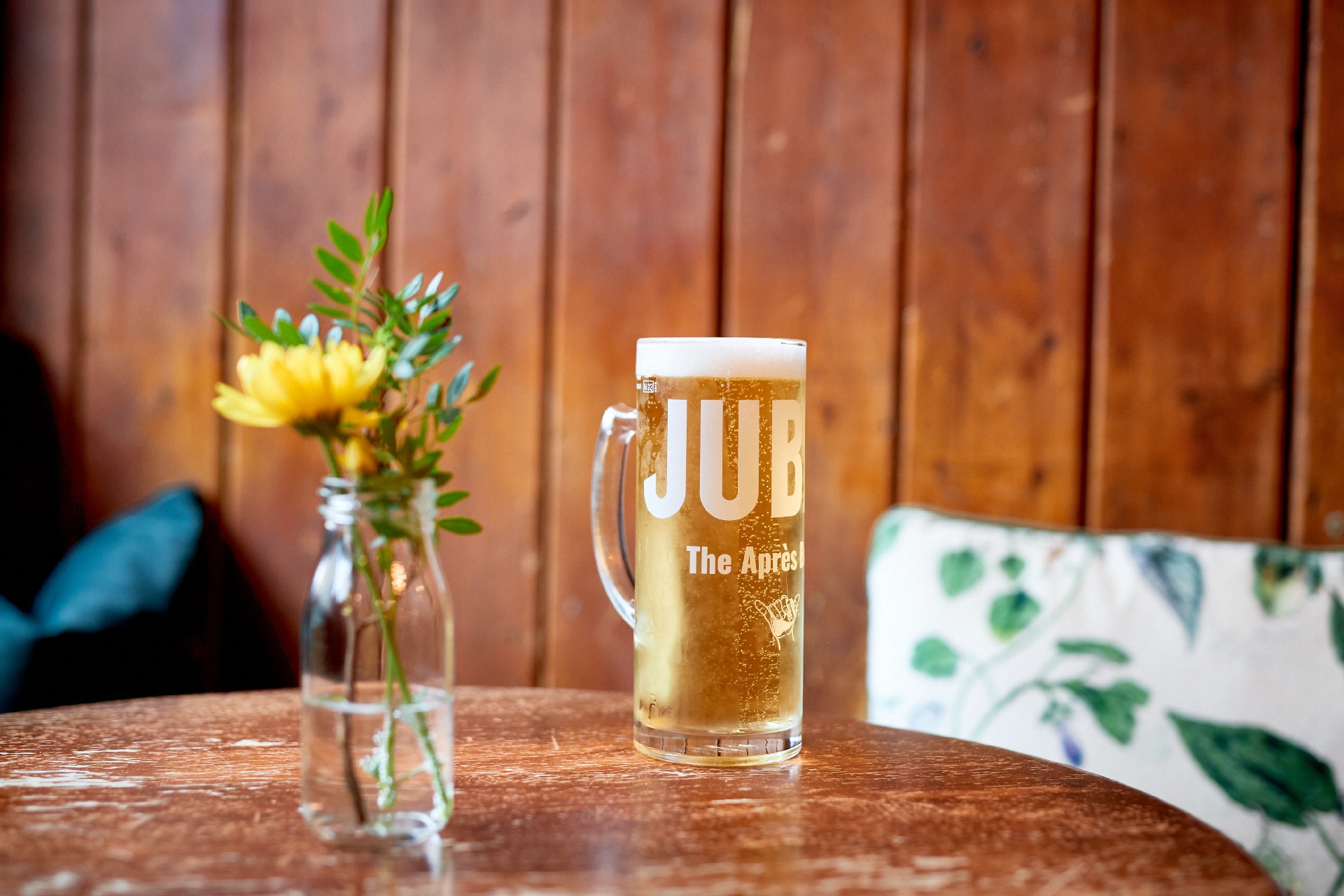 Try our range of seven Cask Conditioned Ales and over 20 draught Beers, or peruse our extensive Wine Menu. We've also got well-stocked shelves of spirits if you're in the mood for something a little stronger. Don't forget the famous Beer Vaults Bar, where you'll find over 70 craft beers available! Or come and enjoy a cup of coffee ground fresh for you by our experienced barista bar staff. Day or night, The Vaults is the ideal place to grab a refreshment in a relaxed setting.
Try new craft beers at The Vaults
Our designated Craft Ale & Lager bar within The Vaults, hosting Craft Beers from unique micro-brewers the world over, at all times. We're very proud to bring you our latest incarnation, boasting a large variety of bottled and canned beers and an extensive range of kegged Craft Beer.
With a monthly rotation of our 8 keg lines, we aim to provide an eclectic line-up of styles and tastes to appease seasoned enthusiasts and Craft Beer newbies alike. With specials, one-offs and modern-classics from the worlds best small batch brewers, there's plenty of room for tasting and discovering distinctive beers.
Lets explore your crafty side! ~ Drink outside the box!
Looking for something extra special? Want to broaden your knowledge? Try something new? Then let our passionate team take you through our range and find a beer for you.
There's a beer for everyone!
We're delighted to invite you to indulge in Craft beer tasting sessions. We hold bespoke evenings crafted to match your taste in beer– perfect for birthdays, celebration's or just a great night out with a difference. Very soon we'll be holding 'Meet the brewer' nights, and 'Tap-Takeovers'' events plus much, much more!
Beer Vaults is a great place to kick back and relax with friends and discover new brews for yourself.
Drink at The Vaults, Southsea
Opening Times
| Day | Opening Time | Second opening Time |
| --- | --- | --- |
| Monday | | 12:00 - 23:00 |
| Tuesday | | 12:00 - 23:00 |
| Wednesday | | 12:00 - 23:00 |
| Thursday | | 12:00 - 23:00 |
| Friday | | 12:00 - 00:00 |
| Saturday | | 12:00 - 00:00 |
| Sunday | | 12:00 - 22:00 |
Food Times
| Day | Opening Time | Second opening Time |
| --- | --- | --- |
| Monday | | 12:00 - 21:00 |
| Tuesday | | 12:00 - 21:00 |
| Wednesday | | 12:00 - 21:00 |
| Thursday | | 12:00 - 21:00 |
| Friday | | 12:00 - 21:00 |
| Saturday | | 12:00 - 21:00 |
| Sunday | | 12:00 - 18:00 |